On October 23, an online seminar "Biotechnology in Kazakhstan: global challenges during the pandemic" was held on the role of biotechnologists in the context of the pandemic, who in the near future will be able to ensure biological safety from constantly emerging threats, including coronavirus infection. This workshop was organized by the Pugwash Committee of Kazakhstan with the participation Of the youth branch of the PAC. The organization and technical support of the online seminar was provided by ICAE Nursultan (a division of the Nuclear society of Kazakhstan).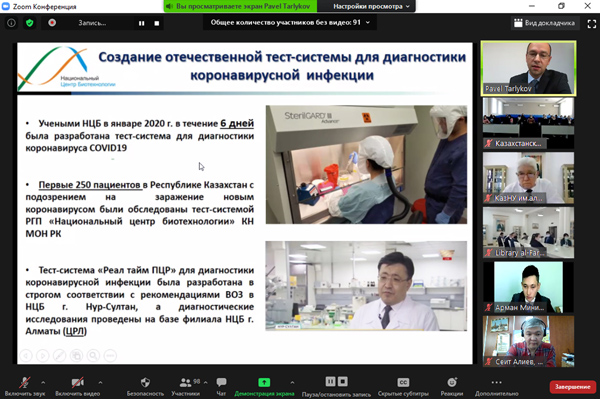 The online seminar brought together more than 120 people, including senior students, masters, doctoral students, and the teaching staff of universities, in particular KazNU named after al-Farabi, KAFU, EKSTU named after D. Serikbayev, ENU named after Gumilyov, MKTU named after H.A. Yasawi. This made it possible to cover a wide audience of participants from the cities of Nur-Sultan, Almaty, Ust-Kamenogorsk, and Kyzyl-Orda.
More information: on the website of the Pugwash Committee of Kazakhstan.